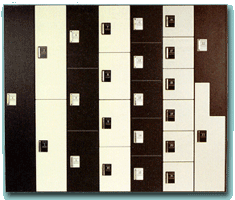 VERSATILE
The modular construction keeps cost affordable but provides the flexibility to meet the demands of any locker room size and configuration. Available in a standard range of heights, depths, widths and tiers to suit practically every situation; even complex locker room layouts are a breeze!
STANDARD HEIGHTS:
60" and 72"
STANDARD WIDTHS:
12", 15", 18" and 20"
STANDARD DEPTHS:
12", 15", 18", and 20"
STANDARD CONFIGURATIONS:
One, two, three, four, five and six tiers available plus "Zee"
And for that unusual situation ask about our custom design layouts!